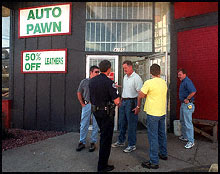 Anne Marie Hochhalter's mother Carla killed herself on Friday October 22nd, 1999, almost exactly six months after the shooting. Relatives have said that the Columbine shootings and her daughter's paralyzis were more than she could handle. Mrs. Hochhalter had suffered from clinical depression since her mother and brother-in-law died in 1996. She was on her way beating the depression when Eric Harris and Dylan Klebold entered Columbine on April 20th. Mrs. Hochhalter had been hospitalized since September.
Mrs. Hochhalter (48) walked into Alpha Pawn Shop on 4155 South Broadway in Englewood at about 10 a.m. She asked to look at some handguns, and a clerk showed her several. She asked to look closer at a .38-caliber revolver, and said she wanted to buy it. When the clerk turned to begin the paperwork, she loaded the gun with two bullets she had brought into the shop. She shot once into the back wall of the pawnshop, then pointed the gun at her right temple and pulled the trigger as a shop employee rushed to stop her. About a half-dozen customers and four shop employees witnessed the suicide.
"It was obvious she had made up her mind," said Kevin Forman, the shop's owner.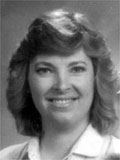 Mrs. Hochhalter was pronounced dead at about 10.50 a.m., just minutes after paramedics had brought her into the emergency room of Swedish Medical Center, the hospital where Anne Marie had been treated for six weeks as she began recovering from her injuries.
In her handbag, the police found a note, but its contents were withheld by authorities. The Denver Post reported that she apologized to her family.
Around the same time as Mrs. Hochhalter entered the pawn shop, her daughter Anne Marie and her housband, Ted Hochhalter, were visiting Anne Marie's former school, Leawood Elementary School, several blocks from Columbine, were students and teachers presented them with a check for thousands of dollars the school raised to benefit the Hochhalters, who until recently had politely but consistently declined outside help.
A few days before Mrs. Hochhalter's suicide, Anna Marie had moved her legs for the first time during a theraphy session, and the family had just moved into a new wheelchair-accessible house. Therefore, her mother's suicide gets even harder to understand.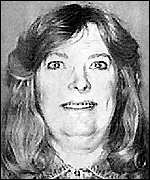 Connie Michalik, the mother of shooting victim Richard Castaldo, became friends with Mrs. Hochhalter when their kids were admitted to the same hospital. "I didn't see her as any different from any of us, all upset mothers," she said. "But she never got to a point past that, and moving was very traumatic for her. It was too much at once, and I think she was just worn out and couldn't take it anymore."
"I thought she was better, especially when Anne Marie moved her legs for the first time last week," Mrs. Michalik. "There was something finally, something to look forward to. There were finally happier times."
A few days before the suicide, Mrs. Michalik ran into Ted Hochhalter, and he told her his wife was having a hard time.
"I just told him that she'd earned it," she said. "I thought she was just normally depressed -- like we're all normally depressed. But this is a total shock."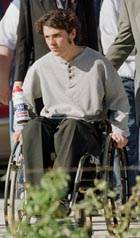 At Carla's funeral on October 27th at Christ Lutheran Church, over 700 people were attending, among them were Gov. Bill Owens and his wife, Frances, Jefferson County School Superintendent Jane Hammond and Columbine High School principal Frank DeAngelis.
As the casket was wheeled to the front of the Highlands Ranch church, Anne Marie, followed in her wheelchair, a scene that shook mourners.
"There were a lot of tears shed today, tears of sorrow but beyond that, tears of hope, tears of courage and tears of looking forward," said congregation president Kevin Larsen.
In true Lutheran style, a number of women in the congregation carried casserole dishes with homemade refreshments for after the service.
---
Carla Hochhalter was the daughter of Charles Engelstad of Warren, Minn., where she grew up. She graduated from UND. When the family lived in Bismarck, she worked as a teacher, but when they moved to Littleton 12 years ago, she wanted to spend more time with her two children, and gave up teaching.
Her husband, Jerrold "Ted" Hochhalter, is a native of New Leipzig, N.D. He works as an emergency management specialist for the U.S. Bureau of Reclamation.
Friends describe her as a quiet, well-liked, compassionate, caring and deeply religious woman who loved her family and would do anything for her kids.