April 21, 1999. Fifteen year old Mike Castaldo, left, joins 17-year-old Mitchell Michalik in looking over faxes outside Swedish Hospital in Englewood, Colo., sent to their brother, Richard, who was wounded in the shooting spree in Columbine High School. Michalik is a step-brother to Richard Castaldo.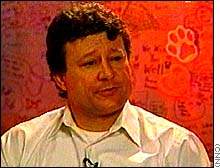 April 27, 1999. Richard's father, Rick Castaldo on CNN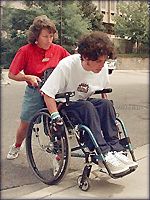 Summer 1999. Physical therapist Julie Wolff helps Richard negotiate a curb during wheelchair classes at Craig Hospital in Denver.










September 25, 1999. Richard waits to perform in the Columbine band during halftime of the homecoming game.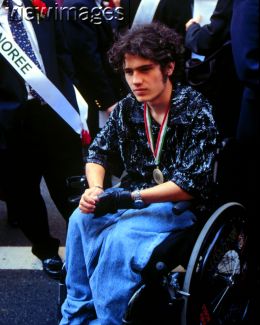 October 11, 1999. Richard Castaldo waits for the Columbus Day Parade to begin. Richard was a special guest of the parade and was presented with a four year scholarship from the Columbus Citizens Foundation.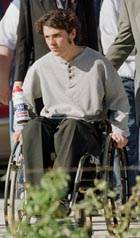 27 October, 1999. Richard in the funeral of Anne Marie Hochhalter's mother.











March 11, 2000. Christopher Reeve, second from right, meets with Columbine students, from left, Richard Castaldo, Anne Marie Hochhalter, and Sean Graves.








Saturday, March 11, 2000. Richard in wheelchair, at right, talks to paralyzed actor Cristopher Reeve in Beaver Creek, Colorado. His mother, Connie Michalik, is standing at left and girlfriend Heather Cross is standing at right.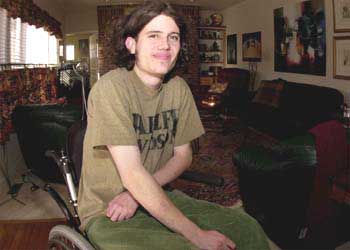 March 29, 2000. Richard in his home in Greenwood Village, Colorado.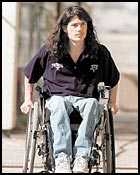 2001, April 28. Richard attends a hearing in federal court were lawyers sought dismissal of lawsuits against Jefferson County sheriff's and school officials.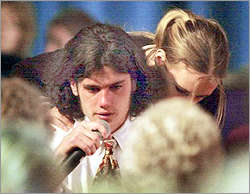 May 20, 2000. Richard has expressed relief at the year being over at the Columbine graduation ceremony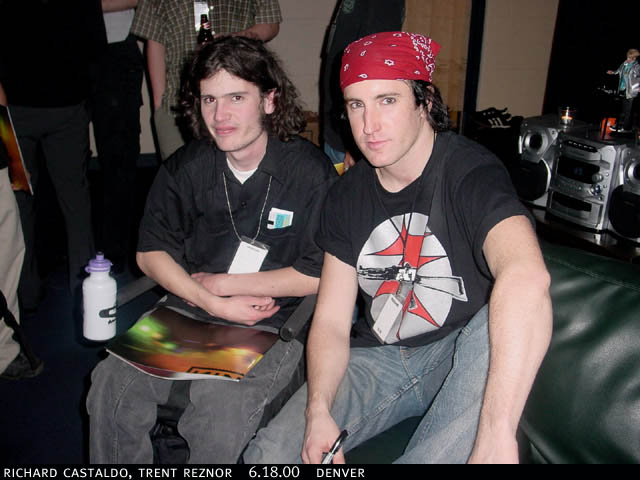 June 18, 2000. Richard backstage at a Nine Inch Nails concert in Denver